Feb. 21: 'Fighting Hate, Teaching Tolerance, Seeking Justice'
Thursday, February 21, 2019
5:30 PM - 6:45 PM
Ostrander Auditorium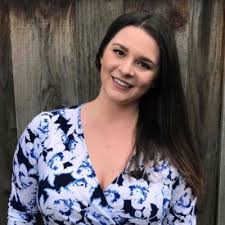 Mankato, Minn. – Kate Chance (pictured), outreach manager of the Southern Poverty Law Center, will discuss "Fighting Hate, Teaching Tolerance, Seeking Justice" in a presentation Thursday, Feb. 21 from 5:30-6:45 p.m. in Minnesota State University, Mankato's Ostrander Auditorium, located in the University's Centennial Student Union.
The lecture is free and open to the public. A reception with light appetizers will follow the lecture at 6:45 p.m. in Centennial Student Union's Heritage Room.
The Southern Poverty Law Center, headquartered in Montgomery, Ala., works to combat hate movements in the United States.
In her talk, Chance will provide an overview of the historical and current status of hate movements in the U.S., especially here in Minnesota, and will discuss the efforts to combat these movements.
For more information, contact Carol Glasser, assistant director of sociology and director of the Kessel Peace Institute, by phone at 507-389-1345 or by email at peace@mnsu.edu.
The event is presented by the Kessel Peace Institute and the Women's Center at Minnesota State Mankato. The event co-sponsor is the Women of Action Council, a Women's Center student action group.
The Kessel Institute for the Study of Peace and Change is dedicated to advancing the understanding and the existence of peace at all levels, from the individual to the global community. It is named after the late Abbas Kessel, a lifelong peace activist who received a doctorate from the University of Chicago in 1956 and was a Minnesota State Mankato political science professor for 19 years. Kessel died in 1987 of leukemia.
Kessel Institute for the Study of Peace and Change activities are coordinated by an advisory council that works through the dean of the College of Social and Behavioral Sciences at Minnesota State Mankato.
The mission of Minnesota State University, Mankato's Women's Center is to foster a healthy, safe, and engaging campus community by enabling the full and active participation of women students in both their personal and educational pursuits at Minnesota State Mankato. The Women's Center provides programs, connections, advocacy, services and leadership opportunities for all University students.
Minnesota State Mankato, a comprehensive university with 14,227 students, is part of the Minnesota State system, which includes 30 colleges and seven universities.