Coronavirus (COVID-19) and the Campus Community
News and updates related to the Unviersity's response to COVID-19, as well as the Return to Learn initiative for the fall 2020 semester.

---
Top Things to Know
The University is preparing for the fall semester through its Return to Learn initiative, which will address everything from the Flex Sync teaching format to how to keep students, faculty and staff safe. Weekly communication about Return to Learn will be sent to the campus community, and regular updates will be posted at www.mnsu.edu/returntolearn as well.
Summer classes are all online; learn more and mnsu.edu/summerschool. Orientation for new incoming students will also be held online.
Congratulations to our Spring 2020 graduates! Please visit mnsu.edu/mavgrad2020 to see a photo gallery. All grads are invited to participate in the next in-person commencement ceremony, currently scheduled for December 2020.
Employees who are able to work remotely are asked to continue doing so at this time. Look for tips and technology updates to help you stay connected and productive at mnsu.edu/keepworking.
All campus buildings are closed, with the exception of the Dining Center, which is serving to-go meals only Monday through Friday noon to 1 p.m. Memorial Library is physically closed, but online and distance services remain available. Residence Communities are accessible to students still living on campus.
All University-related travel is banned, both internationally and out of state. There are no restrictions on personal travel, but students, faculty and staff who visit a Level 3 country are asked to self-quarantine for 14 days before returning to campus.
---
Frequently Asked Questions
General Coronavirus Questions
Health Concerns
Students
Faculty
Expense Reimbursements and Future Travel
---
Announcements
A chronological archive of messages received from campus leadership regarding COVID-19.
---
We Are All In This Together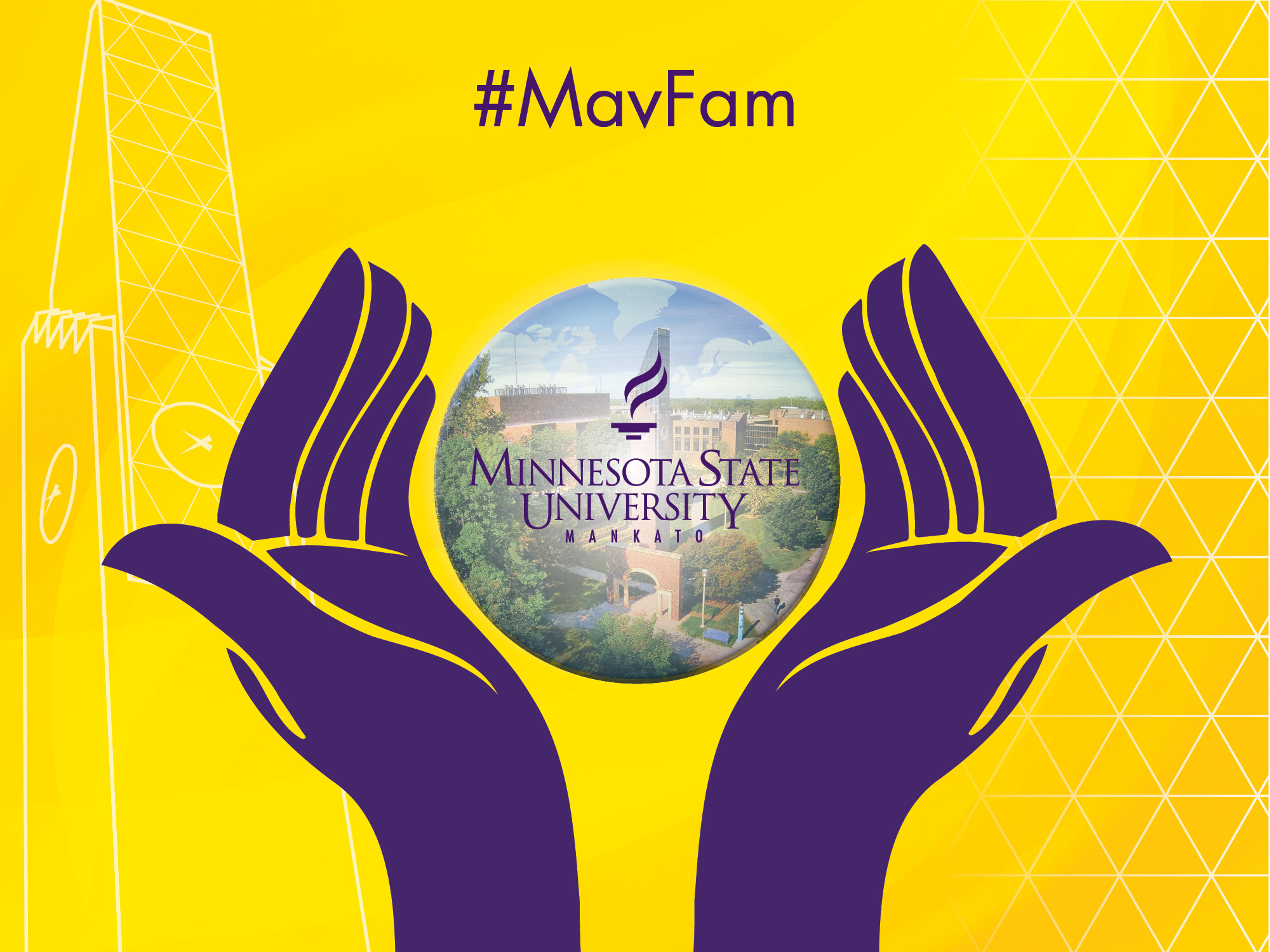 At Minnesota State Mankato, we are making every effort to continue educating students. Our commitment to helping students reach their dream of earning a college degree will not waver, and we will pursue all potential solutions to ensure students can overcome formidable financial hardships.
Minnesota State Mankato has created two funds to help provide assistance to students during these increasingly challenging times. Please consider making a contribution today to help our students when they need it most. All donations are tax-deductible, and 100% of funds go directly to help those students in need.
---
Submit a question
Your question will be seen by a real person and answered as quickly as possible.
Thank you for your patience as we work to find answers.