Brian Zins Named Director of Alumni Relations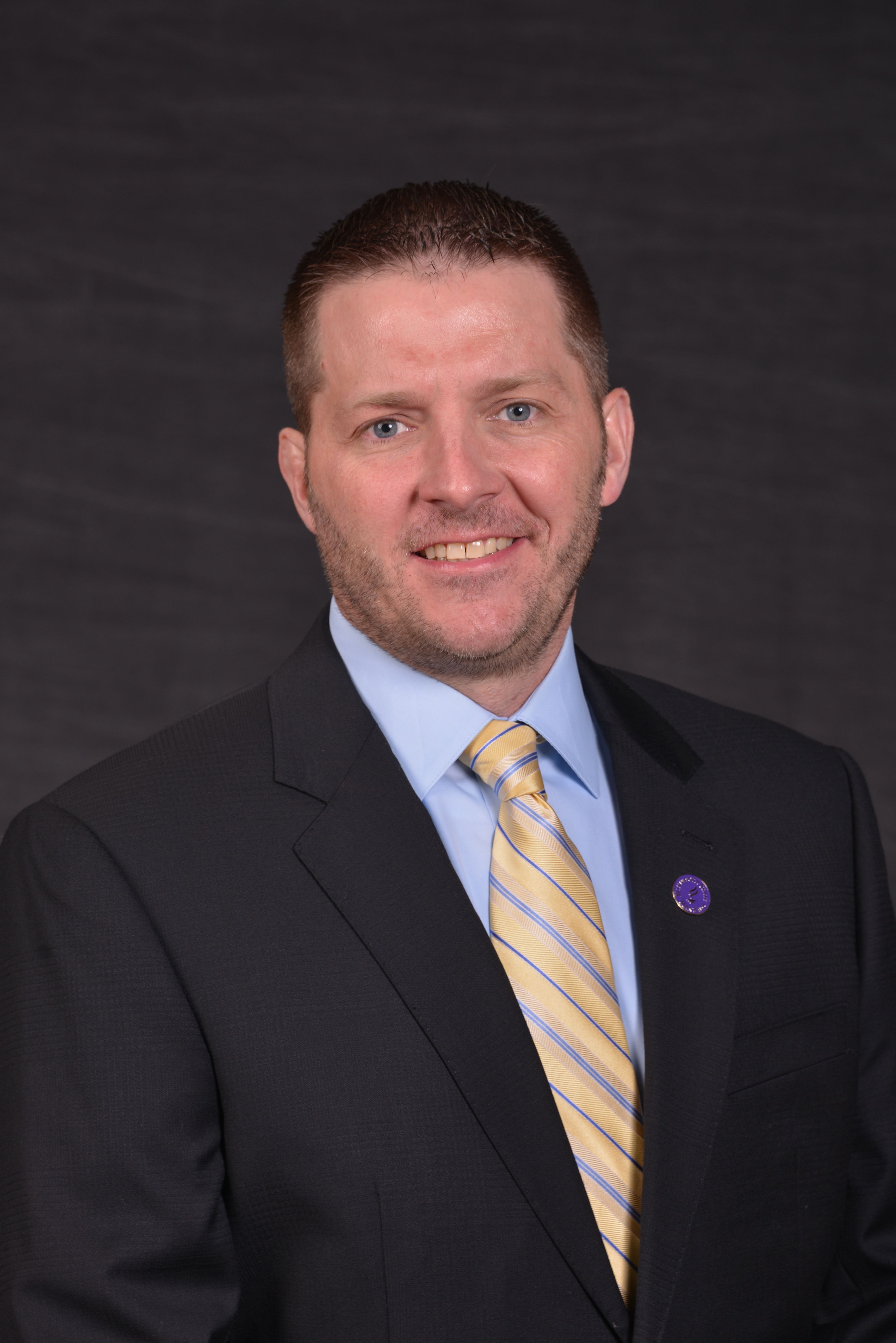 Mankato, Minn. – Minnesota State University, Mankato has named alumnus Brian Zins (pictured) as director of alumni relations, effective Jan. 4.
Zins, who has served as a director of development in Minnesota State Mankato's Division of University Advancement since May 2019, earned bachelor's and master's degrees from Minnesota State Mankato.

Zins worked for Minnesota State Mankato's Department of Intercollegiate Athletics in athletic operations, compliance and athletic communications from 2001 to 2011 and still serves as public address announcer for various Maverick home sports events.

Minnesota State Mankato's director of alumni relations is responsible for promoting the University's history, tradition and pride to internal and external constituencies. That includes planning and administering activities, events, programs and communications relating to alumni and the University Alumni Association Board of Directors.

University Vice President for University Advancement Kent Stanley said Zins' experience, both professionally and as a Minnesota State Mankato student, would be of great benefit to the University's Alumni Association.

"Brian has a deep appreciation of the value of education and of service to the community, as well as extensive personal understanding of Maverick alumni," said Stanley. "As a two-time alumnus, and a long-time campus volunteer, Brian is uniquely equipped to lead our alumni relations efforts. We are delighted to have Brian lead our very capable Alumni Relations team in meeting our goals of alumni engagement to foster lifelong relationships."
Zins said he looks forward to continuing to engage with alumni and friends of the University in his new role.
"I'm beyond humbled to lead our efforts to strengthen the connection and engagement with the University for nearly 124,000 fellow Maverick alumni, " said Zins. "As director of alumni relations, my goal is to help foster lifelong and passionate participation with Minnesota State Mankato starting from the very moment a student completes their time on campus. I'm confident that we can continue to create new, innovative and truly unique opportunities to engage our alumni in ways that will be meaningful to them and beneficial to our current students."
Before returning to Minnesota State Mankato in 2019, Zins worked for nearly six years as a hearing instrument specialist for River Valley Hearing and prior to that, he worked for two years as a marketing representative for Federated Mutual Insurance.
Zins earned a bachelor's degree from Minnesota State Mankato in July 2002, majoring in mass communications with an emphasis in public relations. He earned a master's degree in physical education (emphasis in sport management) from Minnesota State Mankato in May 2008.
Minnesota State Mankato, a comprehensive university with 14,604 students, is part of the Minnesota State system, which includes 30 colleges and seven universities.