April 22: Mankato Area International Festival
Sunday, April 22, 2018
11:00 AM - 4:00 PM
Centennial Student Union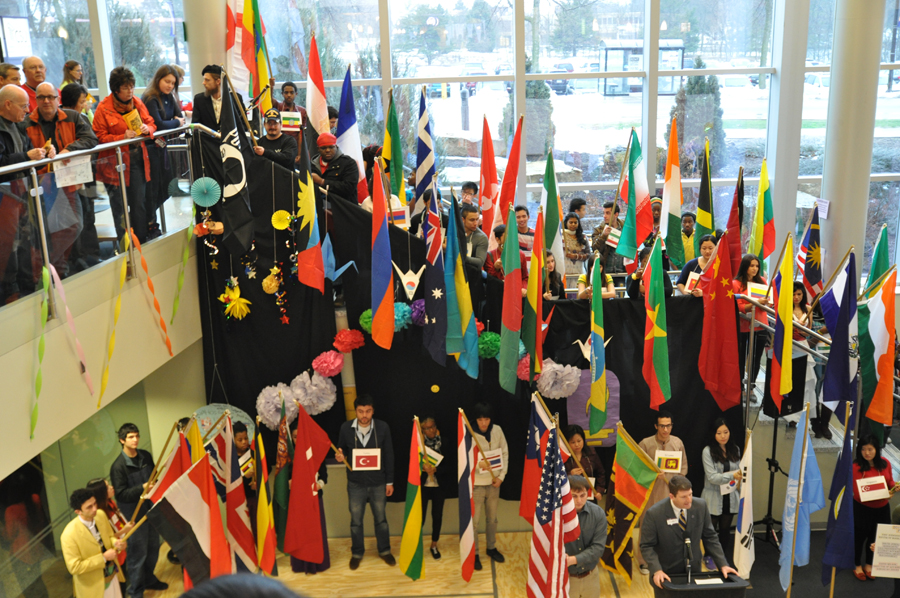 KEYC TV preview with Queen Booker
Mankato, Minn. – The annual Mankato Area International Festival is one of Minnesota's largest international events, and this year's festival will take place Sunday, April 22 from 11 a.m. – 4 p.m. in Minnesota State Mankato's Centennial Student Union. Admission and parking are free.
"Connecting Borders" is the theme for the 2018 family-friendly festival, which is a showcase for the foods, music, dance, and cultures of dozens of nations, all in one place on one day.
Minnesota State Mankato's international students produce most of the food and performances at the festival. Other local and regional vendors, restaurants, and performance groups are also welcome and encouraged to participate. A sampling of international cuisines will be available, with most food priced at less than $5.
Parade marshal for this year's opening flag procession through the Centennial Student Union is Nadja Kramer, director of the German program within the University's World Languages program. Kramer is recognized for her ongoing support and mentoring to international students.
The festival is hosted by Minnesota State Mankato, the Kearney Center for International Student Service and the Centennial Student Union. This activity is made possible by the voters of Minnesota through a grant from the Prairie Lakes Regional Arts Council, thanks to a legislative appropriation from the Arts and Cultural Heritage Fund.
For more information, visit the International Festival website or call the Kearney Center for International Student Service at 507-389-1281.
Minnesota State Mankato, a comprehensive university with 14,712 students, is part of the Minnesota State system, which includes 30 colleges and seven universities.